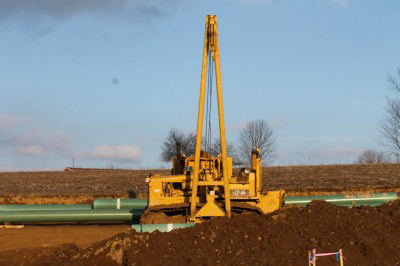 Although the Constitution Pipeline has already been approved in Pennsylvania, New York regulators denied permits for the 124-mile project and halted its advance, according to The Philadelphia Inquirer.
A year later, the fate of the $925 million pipeline awaits a decision by the U.S. Court of Appeals for the Second Circuit, which last heard arguments in November. The court's ruling is expected in the next few months. It has the potential to have nationwide implications for interstate pipeline projects.
The permits that were denied by the New York Department of Environmental Conservation would have allowed the pipeline to cross more than 250 streams and about 80 acres of wetlands.
If completed the Williams Partners LP, WGL Holdings Inc. and Cabot Oil & Gas Corp. asset would displace gas imported from Canada and the Gulf Coast that now goes to the northeastern United States.
Learn more: The Philadelphia Inquirer > Approved in Pa. and blocked in N.Y., a contentious shale project hangs in the balance