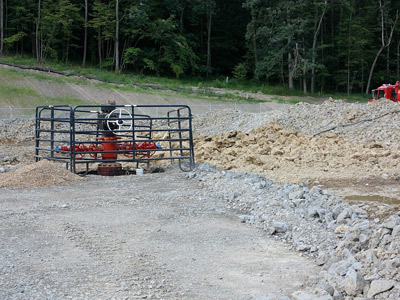 As the United States Environmental Protection Agency gets ready to approve a wastewater injection well in Plum, it will hold a public hearing on the permit at the Plum Community Center tonight at 6:30 p.m., according to the Pittsburgh Post-Gazette.
If it's approved, the permit would allow Penneco Environmental Solutions to pump up to 54,000 barrels of oil and gas brine monthly into the well, about 1,900 feet underground. The company filed an application last year to convert the old oil and gas well into a disposal well.
Old oil and gas injection wells work well for wastewater injection sites because of their ability to soak wastewater and keep it sealed between layers of less permeable shale.
Learn more: Pittsburgh Post-Gazette > EPA will hold public hearing for Penneco's proposed oil and gas wastewater well in Plum