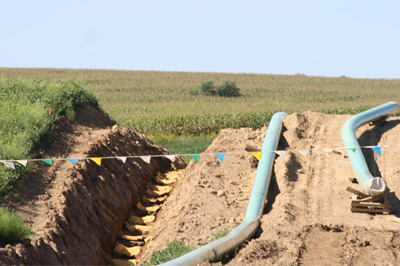 Energy Transfer Partners plans on selling a 32.44 percent stake in a firm associated with the Rover pipeline to Blackstone funds for about $1.57 billion, according to Reuters.
According to the agreement, Blackstone Energy Partners and Blackstone Capital Partners will purchase a 49.9 percent interest in ET Rover Pipeline LLC, or HoldCo. HoldCo owns a 65 percent interest in Rover Pipeline LLC. The two companies building the pipeline will operate it once it's in service.
The deal is expected to close in the fourth quarter.
Learn more: Reuters > Energy Transfer to sell stake in Rover pipeline entity to Blackstone