There's many facets to the fracking discussion including: economics, lawsuits, the environment and Chesapeake's recent debacle. With so many states now participating in a practice that has, "revolutionized the U.S. energy industry," it's easy to get lost in the sea of regulations and requirements that a particular state has for drill sites and drilling companies.
Luckily, the RFF Center for Energy Economics and Policy, a non-profit organization that conducts independent research on environmental, energy and natural resource issues, has a website featuring maps that clearly display the status of regulations in the 31 states that have shale development.


Here's two interesting maps from the site: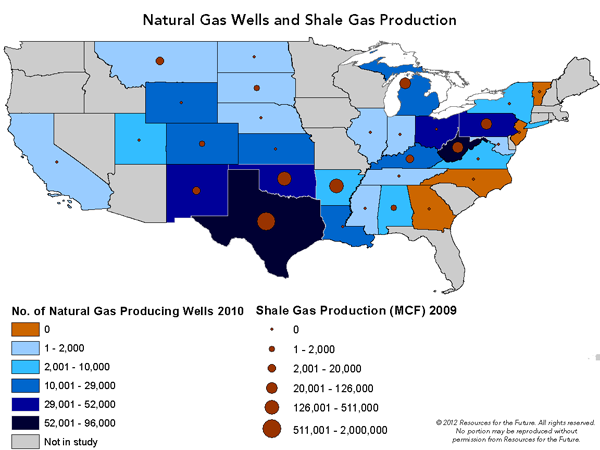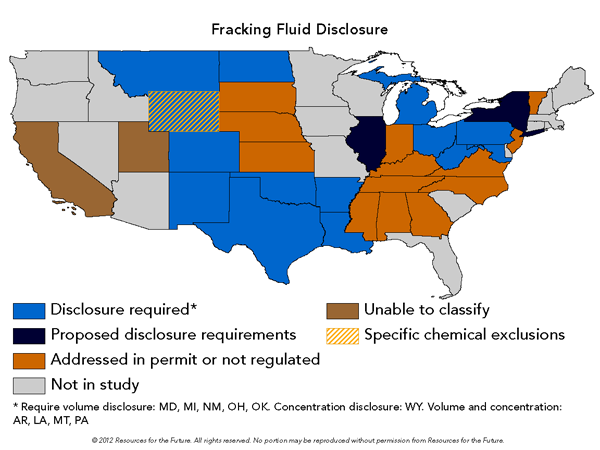 For more maps and information visit the RFF site.