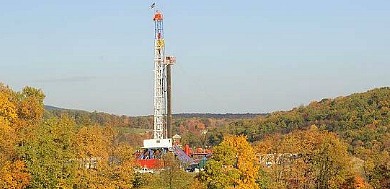 The National Energy Technology Laboratory in Morgantown, West Virginia, is working on technology that may improve well production and reduce pollution, according to The State Journal.
The technology is a few years away from large-scale development, but it could reduce the level of risk associated with drilling a new well. Drillers often don't know how well their investment will produce until it's time for them to start producing gas. The new technology could increase the amount of gas each well can recover from underground.
Although large amounts of natural gas have been recovered in the Marcellus and Utica shale plays, only a fraction of the gas that is trapped in the shale is being recovered.
Learn more: The State Journal > NETL works on technology to improve well production, reduce pollution