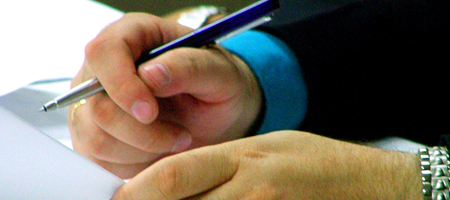 The Center for Sustainable Shale Development announced an agreement on evironmental standards for shale drilling in Pennsylvania and Ohio, the only problem? Ohio was never involved in the decision-making process, according to the Columbus Dispatch.
Oil and gas companies that met the group's 15 standards would receive a
"seal of approval," but companies are not bound by law to meet any of the standards suggested.
Since the Ohio Department of Natural Resources, or any Ohio-based group for that matter, wasn't contacted to provide input on the standards, many Ohio-specific issues do not appear on the list.
Read it:
"Keith Dimoff, the director of the Ohio Environmental Council, an advocacy group, said the standards don't address serious issues that are particular to Ohio, including disposal wells that drilling companies use to inject fracking wastes."They don't address a wide range of risks," Dimoff said."