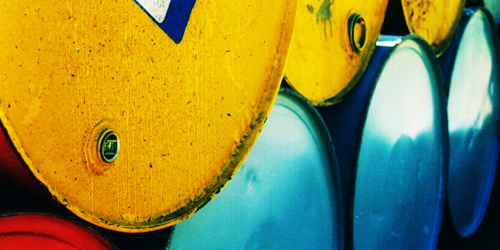 According to the Akron Beacon Journal, Oklahoma-based Gulfport Energy says its new well in Belmont County is the biggest producing well in Ohio.
The company announced Tuesday that the well, known as Shugert 1-12H, tested at 28,5 million cubic feet of natural gas a day. The well can also produce 300 barrels of oil and 2,907 barrels of natural gas liquids.
That's equivalent to 7,482 barrels of oil per day.
Read it:
"The typical nonhorizontal well in Ohio produces about 50,000 cubic feet of gas per day and less than one barrel of oil. Such a well produces between 100 and 150 barrels of oil equivalents (natural gas liquids) per day."
Gulfport now owns the four biggest producing wells in Ohio. But, it's important to note that only 16 wells, total, have released production numbers.
The announcement comes less than a month after the company revealed plans to drill 50 wells in 2013, an investment that will cost $225 million.
Shares of Gulfport Energy jumped 16% yesterday after the news was released.
» Via: The Akron Beacon Journal › Energy company reports top production well in Ohio