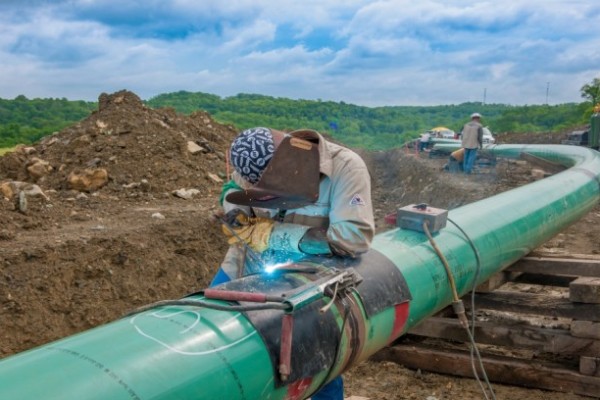 President Donald Trump granted a permit for construction of the Keystone XL pipeline to begin, saying it will be the first of many projects the he plans to approve, according to the Washington Post.
The pipeline will span 1,200 miles from Alberta to Canada's tar sands with pipelines and refineries on the Texas gulf coast. It will cost around $8 billion to complete.
Trump's latest move comes two months after he signed an executive order to revive the Keystone XL and Dakota Access pipelines. He believes improving America's infrastructure in the oil and gas industry will create more jobs.
Learn more: ShaleOhio > Keystone XL pipeline gets green light from Trump administration